We are a multidisciplinary group focused on the application of biophysical tools to understand molecular and cellular level processes related to disease including substance use disorders. An integral part of our work is the development and application of cutting edge techniques including single molecule applications for in vitro and in vivo studies.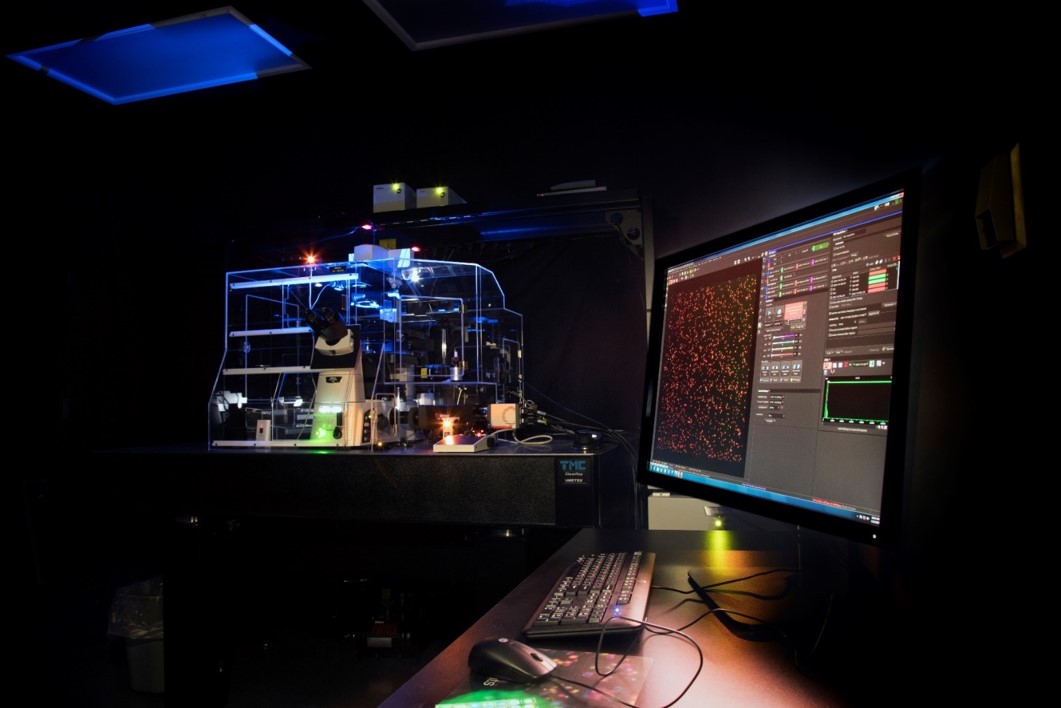 Light microscopy core at uky
The chemistry department provides a friendly, yet rigorous instructional environment in the forefront areas of chemistry at the undergraduate and graduate levels.
Dr. Richards is an Associate Professor in the Department of Chemistry at the University of Kentucky. He also serves as the director of the University of Kentucky Light microscopy facility which houses several state of the art microscopes.